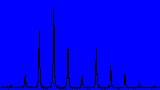 University of New Mexico
Nuclear Magnetic Resonance Facility
Facility Director, Karen Ann Smith

karenann@unm.edu
---
The NMR Facility is one of two research facilities located in the Department of Chemistry and Chemical Biology (in the College of Arts and Sciences) at the University of New Mexico.
Our other facilities is:
Please visit it as well.
---
The Spring, 2020 (number 76) NMR2 meeting will be Saturday, 4 April, 2020. More details can be found at : NMR2 Meeting Announcements
---
---
The NMR facility has two multinuclear liquids spectrometers: a Bruker Avance 500 and a Bruker Avance III 300, both standard bore systems. In addition, the facility has a Bruker Avance III 300 wide bore system intended primarily for solid state NMR, but also available for solution experiments. All systems are located in the basement of Clark Hall, room 071.

Avance III Solution 300
We are grateful to the National Science Foundation for awarding us a grant to purchase this system. This spectrometer has both 5 mm and 10 mm H/BB probes, with VT and gradients.

The Avance III Widebore 300
is a solids-primarily instrument. It has VT, a third channel, and 8 probes. The probes are: 7 mm CPMAS, 4 mm CPMAS, 2.5 mm HFX CPMASS, 7 mm CRAMPS, 7 mm triple resonance, a wideline probe with both 5 and 10 mm inserts, and a DOR probe. There is also a 5mm solution H/BB probe with vt and gradients. We are grateful to the National Science Foundation and ARRA for funds to upgrade this system to the configuration shown here.

The Avance 500
is primarily a solution NMR, with VT, a third RF channel, gradients, and 3 solution probes. They are: 5 mm broadband with VT, gradients, and liquid nitrogen cooled electronics; 5 mm inverse triple (proton, phosphorus, broadband) with VT and gradients; and 2.5 mm inverse broadband with VT and gradients.

Chem 627/326 is both a graduate and undergraduate course on NMR. It includes lectures on theory and applications, and individual training on all three NMR spectrometers. Currently offered only in the spring.

Rates: for users.
---

Other useful locations for NMR information:

home page (the Association of Managers of Magnetic Resonance Labs) )

The NMR Wiki

The NMR Wiki Q&A forum
National Magnetic Resonance Facility gopher at the University of Wisconsin, Madison.

Bruker Instruments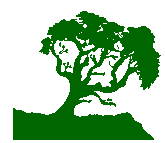 The ENC (Experimental NMR Conference) is a yearly NMR meeting.
---

Information on New Mexico:
The Best Page of New Mexico Links!
Welcome to the Land of Enchantment
---
For more information, contact

Karen Ann Smith, Director NMR Facility, University of New Mexico Department of Chemistry Clark Hall Albuquerque, NM 87131-1096

karenann@@unm.edu 505-277-4031 voice, 505-277-2609 fax
---